FURTHER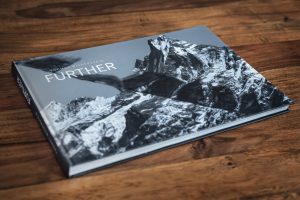 ADVENTURE. SPORT. CULTURE. ENCOUNTER.
FURTHER is the attempt to combine all these themes through photography. The attempt to visualize the process of reaching out for something new. It takes the viewer from the training phase in the home-city-habitat to a variety of extraordinary places all over the world. Places with challenging landscapes, diverse cultures and fascinating wildlife. Featuring photos from Nepal, The Bahamas, Iceland, Germany, Switzerland, Italy and the US on 128 pages in colour and black and white.
Available as hardcover via amazon.de (update – out of stock).